The original Crick Camera Shop was located in The Brookside Theatre building on 63rd and Brookside Plaza in Kansas City, Missouri. The tiny shop was owned and operated by Thelma and Bill Crick. A 37-cent roll of film marked their beginning on April 8th, 1946.
The shop quickly outgrew the original space. First, across the street and then to a larger space next door. Finally, for a third time in 2003 it moved to an even larger space on State Line Road. Anywhere the shop moved the neon sign went with it.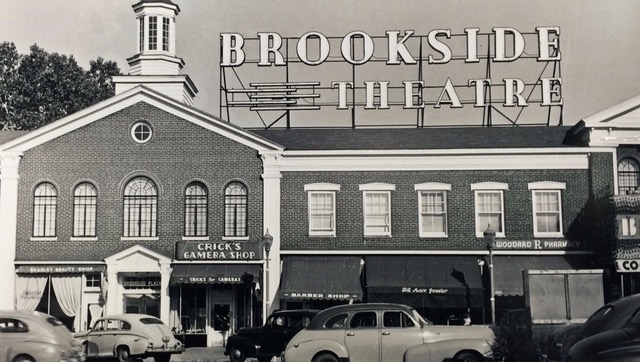 The neon sign was pink and green, popular colors in the 40's. During the 1960's the shop was incorporated, the neon sign had to be re-fabricated to read "Crick Camera Shop" instead of "Crick's" which was no longer correct. By the 80's the neon was malfunctioning and the paint flaking. Thelma wondered whether it should be replaced all together for something new. Their three children, however, insisted the sign be painted and restored to its original glow.

The paint color was updated from a dark green to a contemporary teal, the neon still pink & green. Their daughter, Dana Crick, remembers when the sign was taken down for refurbishment, she noticed that the back of the sign appeared to be a repurposed old highway road sign.
70 years after the sign was made and it was time to close the doors of the shop permanently. Arrangements were made to have the sign scrapped. Dana canceled that decision and spread the word that the sign needed a home. The response was overwhelming. Nick Vedros was first on hand to retrieve the sign from the beloved Camera Shop where he bought his first camera.
The LUMI Neon Museum is honored to be able to preserve and share the Crick Camera Shop with the public and would like to express deep gratitude to Dana and her family.