Our newest rescue! 
After serving five years in WWII Europe, Jim Kelly purchased a doughnut shop at the corner of St. John Blvd. and Jackson Ave. in Northeast Kansas City. There, he and his new bride, Millie, founded Kelly's Bakery. 
A full-line 
bakery
, 
Kelly
's baked bread, donuts, cookies, Danish pastries, and especially, cakes. 
A 1951 graduate of the Wilton Decorating School in Chicago, Jim became a master cake decorator.
Often complimented on his beautiful cake roses, Jim commented, "They could even fool the bees!"
In the heavily Italian, German and Irish neighborhood, 
Kelly
's was also known for its breads, particularly their Italian Butter Crust. 
Colleen 
Kelly
 Raveill remembers the day the 
Kelly
's neon sign was hung: "It was 1962 and I was in second grade. My sister Patricia and I were coming home from school on the city bus. They were hanging the sign and had machinery all around. We ran into the shop, and mom and dad were so excited. It was a huge thing for them!"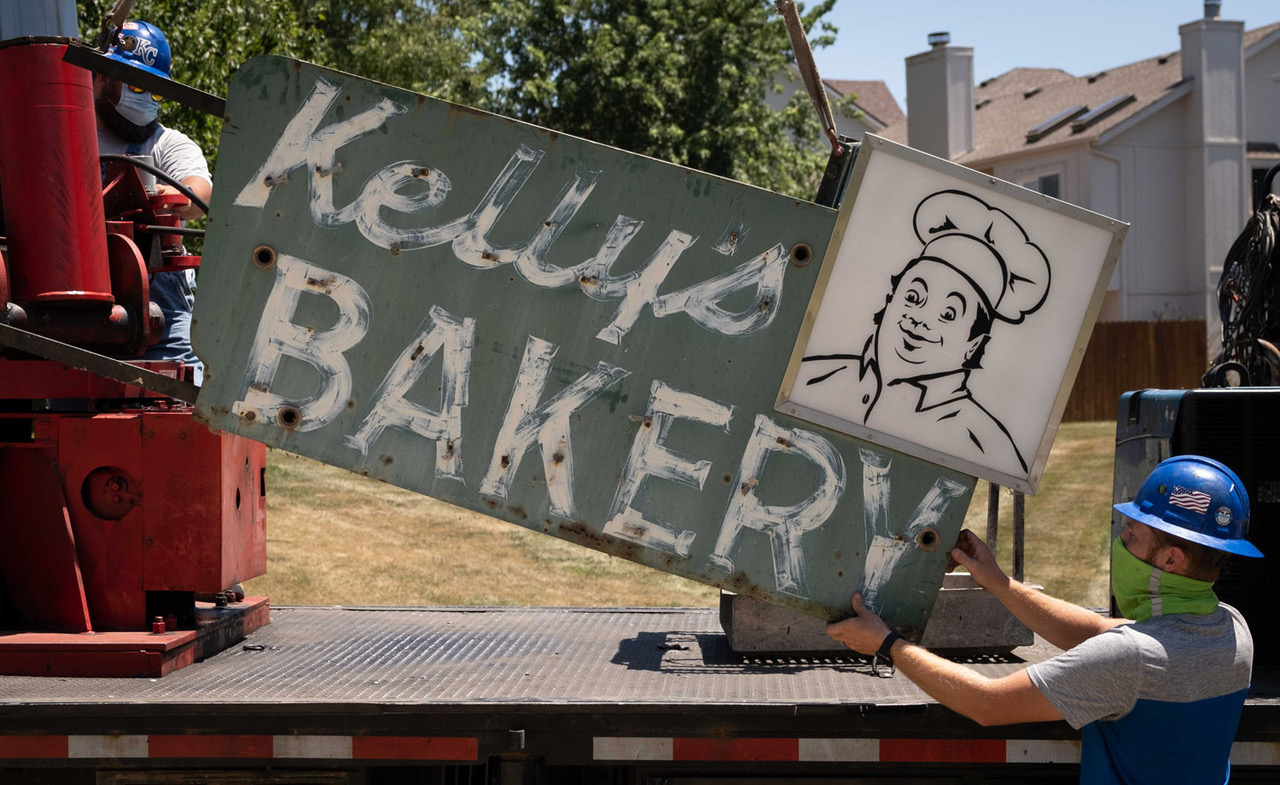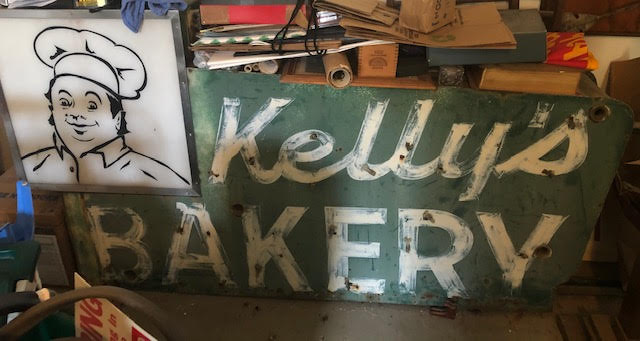 At 6 feet, 2 inches, Jim Kelly looked nothing like the chef on his neon sign; customers teased him often about that.
For health reasons, Jim and Millie sold the bakery to son Jim Kelly, Jr. and Carol LaBruzzo in 1976. Jim was the baker, and Carol specialized in Italian cookies and cake decorating. In 1985, Jim Jr. sold his share to Carol, who ran the business until closing in 1995.